No real news today – I'm worn out from watching the Westminster show.  However, I did stumble across this reader-submitted picture in my local newspaper, and it was just too cute not to share.
Meet Rommel, a 3-month old German Shepherd, who is enjoying the snow a whole lot more than I am!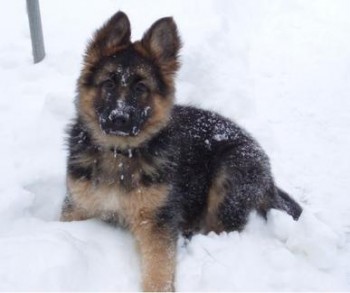 Until next time,
Good day, and good dog!
Similar Posts: