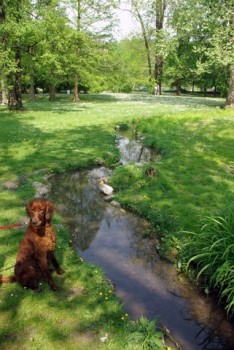 I received an e-mail today from Darren Aliga of Trees for a Change, an organization dedicated to planting trees in the U.S. National Forests where wildfires have destroyed the existing trees.
What do trees have to do with dogs, you might ask (other than providing an interesting change from fire hydrants)?
Here's the deal:  if you go to their web site you can have them plant a tree in memory of a pet who has passed on.  Each Memorial Tree Gift includes the planting of a tree, a certificate or card that explains the gift, the pet's name, and access to information about where the tree was planted.  If you want, you can send them a photo to be featured in their online memorial pet registry.
They offer two options:  a certificate for $35 or a card for $20.
What a cool idea, either for when your own dog's time comes, or as a gift to a friend who has lost his or her best friend.
Until next time,
Good day, and good dog!

Similar Posts: