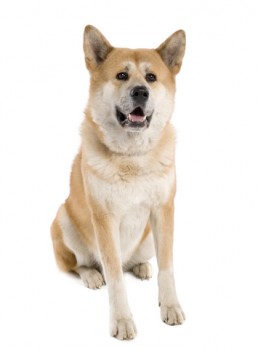 We finally got two of our dogs in the pool, although in unconventional (& un-qualifiying) ways.  Cooper, the Vizsla, wouldn't have anything to do with the dock, so we tried taking him down the exit ramp just to get him used to the water.  He fell off the end of the ramp, and immediately scrambled back onto it, but I'm counting it as getting wet!
Maggie, the Golden Retriever, went to the end of the dock and actually jumped in, but then panicked and couldn't find the exit ramp.  By the time we got her out of the pool, she was both exhausted and terrified.  She wouldn't go near the end of the dock again.
We tried to jump Penny, the Beagle, but she was so scared, she jumped off the side of the dock onto dry land – we're lucky she didn't break a leg, so we won't be trying her again for awhile, if ever.
In other news, we found out that there is a **FREE** dog lake very close to us.  Bow-Wow Beach in Stow, Ohio, used to be a human swimming lake, but was underutilized so the city of Stow opened it up for dogs.  My plan is to take our dogs in via the beach to  get them used to swimming before we head to the Dock Dogs event (put on by Pittsburgh's Three Rivers Club) in Wheeling June 18 – 20th.  By the way, there is also a demo event at Cabela's in Triadelphia, WV on June 5th and 6th.
And, for those of you who were wondering, I took my certification test to become a Dock Diving judge…and failed miserably.  Unofficially, I got about 26 of the 78 jumps within the required 6 inches of the official (scored by camera) distance.  Passing requires 50%.  So, I'll try to get some more practice in Wheeling, and then test again at the Medina County (Ohio) Fair national event in August.
Until next time,
Good day, and good dog!
Similar Posts: