Over the past several days, I have met a couple of people who were showing off their brand new puppies, so I just had to share.
In the top photo is Bear, a 3.5 month old all black German Shepherd puppy who lives with Patrolman Frank Rinalli of the Canton PD.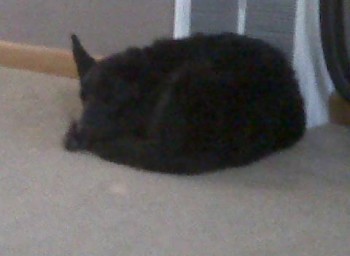 And the little cutie in the bottom photo is Duke, a 12-week old Boxer who lives around the corner from me.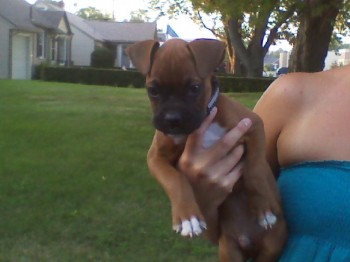 Remember:  the reason God makes puppies so cute is because they are so annoying in every other way!  I read a statistic the other day that one of the top reasons people give when surrendering a pet at the shelter is that the dog wasn't what the family expected.  Before you bring a puppy into your home, make sure you're up to caring for him or her for the next 12 – 15 years, including cleaning up the messes a new puppy will make in your home and training the dog for obedience.
Until next time,
Good day, and good dog!
Similar Posts: