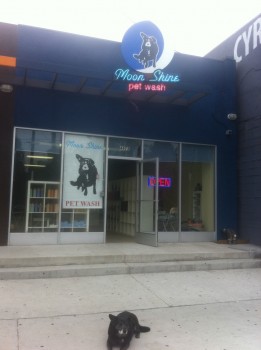 Looking for a great dog grooming option in Los Angeles / Silver Lake?  Urban Pet introduces their new full service grooming and self-service wash salon, with each pod being equipped with top of the line tubs, dryers, brushes and shampoos.  Each pod also is inspired by great artists; Van Gogh, Picasso, etc.
Self service washes start at $20 – a whole lot less than I pay my groomer!
Check out more details on Moon Shine's web site.
Until next time,
Good day, and good dog!
Similar Posts: