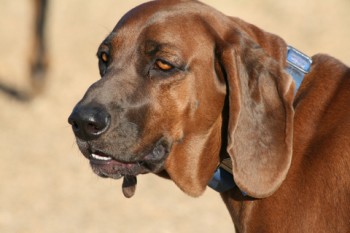 Did you catch the six new breeds shown at the National Dog Show last week?  They're all beautiful, but I have to say the Redbone Coonhound is my favorite.  In case you missed them, the six new breeds are listed below.
Accepted for registrations as of June 1st:
Leonberger, a member of the Working Group
Cane Corso, also a Working dog
Icelandic Sheepdog, a Herding Dog
The above three dogs can be seen in action on Fox and Friends.
Accepted for registrations as of December 30, 2009:
Blue Tick Coonhound, a hound through and through
Redbone Coonhound, another member of the Hound Group
Boykin Spaniel, a member of the Sporting Group, and the official state dog of South Carolina.
The AKC is up to 167 breeds now, after starting with just 9 breeds in 1884.
Until next time,
Good day, and good dog!
Similar Posts: