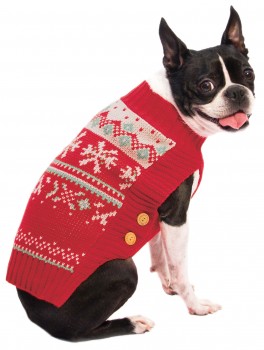 Looking for a cute photo op for your dog?  PetSmart stores nationwide will again offer Santa Claws events each weekend in December, where you can have your dog's picture taken with Santa.  We did this years ago, and it turned out really cute.
Of course, while you're there, they hope you'll shop for some gifts for your best friends.  They have a full line of clothing, like the sweater pictured here.
And this one is really cute.  PetSmart had Fisher Price design toys for dogs that look like children's  toys.  Remember the See-n-Say your kids had?  The one where you point the center arrow to one of the animals on the outer ring, pull the string, and you get to hear the animal sound associated with that animal.  Here's the dog version: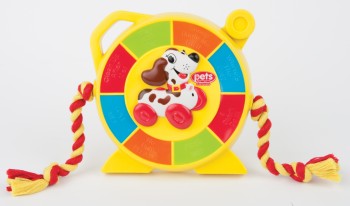 And last, but not least, check out the Chance and Lucky holiday collectibles.  As a part of the Luv-A-Pet™Collection, these oversized stuffed animals give back this holiday season, with ten percent of in-store and online purchases being donated to PetSmart Charities® to help save homeless pets.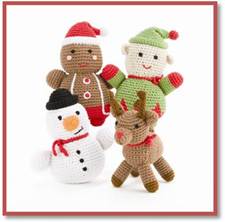 Similar Posts: