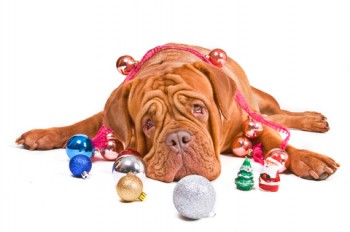 With thanks to Hicards.com, here's a list of the top ten Christmas Carols you may hear your dogs howling this week.
10.  Grandma Got Run Over by a Rottweiler
9.  We Three Canines
8.  Oh!  Holy Fire Hydrant!
7.  Duke, The Red-Nosed Doberman
6.  Sniffing Around the Christmas Tree
5.  Jingle Bones
4.  Wreck the Halls
3.  I Saw Mommy Licking Santa Claus
2.  Away in a Dog House
1.  All I want for Christmas is My Two Chew Toys
Until next time,
Good day, and good dog!
Similar Posts: