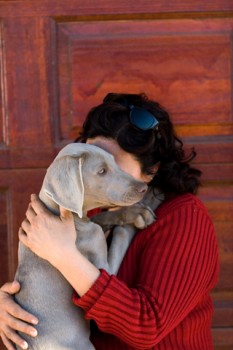 In addition to being opening day of the NASCAR season with the Daytona 500, today is also National Love Your Pet Day.
I couldn't find out the origins of this holiday or even who sponsors it, but I think we can all agree our dogs deserve a little extra love every once in awhile.  (Except when they're chewing on our Jimmy Choos.)
So, spend a little more time on that belly rub, find a special treat for your dog, or take an extra-long walk this afternoon.  Make sure your dog knows how much you love him or her.
"We give dogs time we can spare, space we can spare and love we can spare. And in return, dogs give us their all. It's the best deal man has ever made." ~M. Facklam
Until next time,
Good day, and good dog!

Similar Posts: