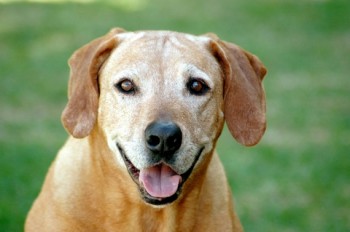 With great thanks to Paws and Prayers, here are some reasons why you might want to consider adopting a mature dog rather than a puppy, or as they put it, why senior dogs rock!
10. Older dogs are housetrained.
9. Older dogs are not teething puppies and won't chew your shoes.
8. Older dogs can focus well because they are mellow.  They learn quickly.
7. Older dogs have learned what "NO" means.
6. Older dogs settle in easily. They know how to get along with others.
5. Older dogs are good at giving love.  They are grateful for a second chance.
4. Unlike puppies, older dogs have grown into their shape and personality.
3. Older dogs are instant companions, ready for hiking, trips and things you like.
2. Older dogs leave you time for yourself as they are not demanding.
1. Older dogs let you get a good night's sleep.  They are used to human schedules.
Until next time,
Good day, and good dog!
Similar Posts: