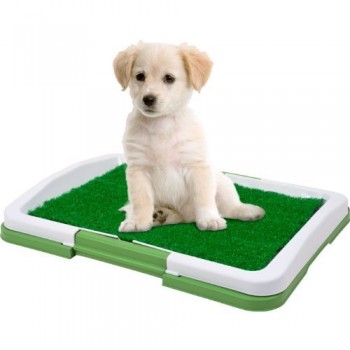 When I posted a couple of years ago about the Indoor Potty Patch, we were flooded with comments about the company's poor customer service, as well as about the less than stellar quality of the product.  Two of the main complaints were the smell and the wobbly base.
A similar product is now on the market, called the The Indoor Restroom for Pets, and it claims to have solved the odor problem.  Has anyone tried this product?  Please let us know what you think about it!
Until next time,
Good day, and good dog!
Similar Posts: