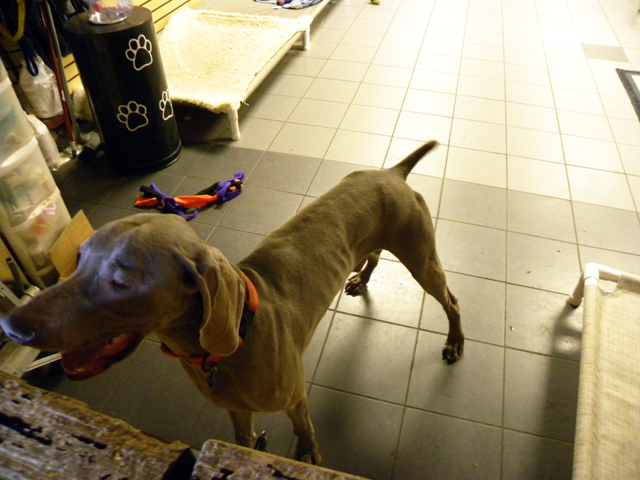 Dan Stallings, founder of Mid-Atlantic Weimeraner Rescue in Virginia Beach, recently posted the story of Maverick on Life With Dogs.
Dan answered an ad on Craigslist for a Weimeraner, and found the dog pictured above, drastically underweight and suffering from self-mutilation and several infections. After getting him in better health, he began showing the dog on a whim.
Soon, he began winning and is now a grand champion! Officially known as GCH Anson's Unforgettable, he was invited to Westminster. If he takes his breed, you'll see him tonight on USA sometime between 8 and 11 pm. Look for him in the Sporting Group, looking a lot like the picture below.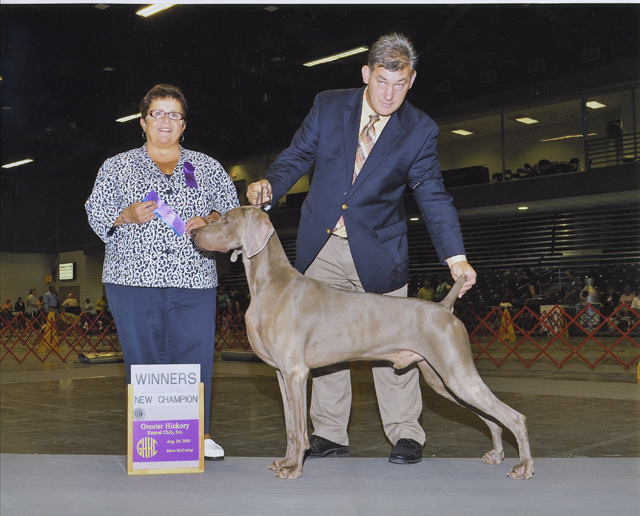 Good luck Maverick!
Until next time,
Good day, and good dog!
Similar Posts: