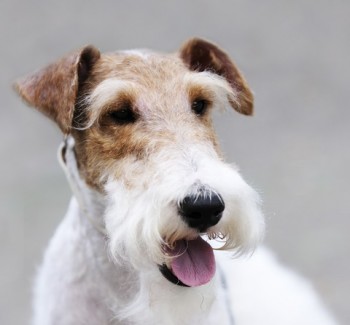 So, let's say you decide you want to make a big splash in the world of dog shows. What breed should you plan on showing? Here's our list of the breeds that have won Best in Show the most times since the show began awarding the prize in 1907.
Useless trivia fact of the day: No Best in Show was awarded in 1923 due to rules changes that didn't allow for breeds to compete against each other.
1. The best of the best is certainly the Wire Fox Terrier, having captured 13 Best in Shows. If you include the Smooth variety of Fox Terrier, the total rises to 17.
2. If you count all of the sizes of Poodle as one breed, they fall in at number two, with 9 wins. Four for the Standard size, three for the miniatures, and two for the toys.
3. Next in line is the Scottish Terrier, winning 8 of the top trophies.
4. The English Springer Spaniel has been distinguished at the top spot six times.
5. Here's where it gets tricky: no fewer than nine breeds are tied with four wins each. The list includes Airedale Terriers, Boxers, Doberman Pinschers, Smooth Fox Terriers, Perkingese, Pointers, Standard Poodles, Sealyham Terriers, and Cocker Spaniels (including Black, ASCOB, and Parti colors).
So, that covers more than 10 breeds.
If you'd rather pick a Group instead of a particular breed, here's how they stack up:
1. With 44 Best in Show wins, the Terrier Group is clearly the biggest favorite.
2. Sporting dogs come in second, with 22 wins.
3. Next, bring on the Working dogs, who have racked up 15 wins.
4. Coming in fourth, everybody's favorite pocket pets, the Toy group, with 10 wins.
5. The Non-Sporting group has had 8 wins.
6. My favorite, the Hounds, have won just 5 times.
7. And bringing up the rear, the hard-working Herders have only won once, with a German Shepherd dog in 1987.
Now you know.
Until next time,
Good day, and good dog!
Similar Posts: