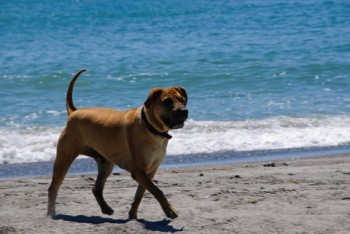 BarkStark offers these top six tips to keep your dog safe this summer:

1. Visit the vet
2. Keep cool
3. Keep your pets pest free
4. Party smartly
5. Supervise your dog around water
6. Leave your pets at home when you go to see fireworks
Until next time,
Good day, and good dog!
Similar Posts: