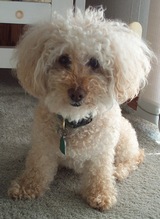 Have you ever wondered how your dog's food stacks up against the others? I stumbled onto DogFoodAdvisor.com the other day when I was looking for something else, and it looks pretty good.

Written by animal lover Mark Sagman, the site uses his biology and chemistry background to evaluate commercially available pet foods. His guiding principle: No dog food product can ever be magically better than the ingredients that were used to make it.
Why did he get involved in writing pet food reviews? In his own words: In 2007, I lost a wonderful little shelter dog named Penny to my unquestioned trust of commercial pet food.
So, after that heartbreaking experience I made it my personal goal to never again let anything like that happen to any dog in my care.
And I'd like to help you make sure what happened to Penny could never happen to your dog either. Read Penny's story.
He doesn't accept samples or donations from the pet food industry, so he appears to be unbiased. Check it out to find out whether what you're serving measures up.
Until next time,
Good day, and good dog!
Similar Posts: