Tag Archives: environmentalism
Dog Gone Smart Pet Products will roll out its new biodegradable pet bed on August 14th at the New York International Gift Fair.
We all know that trees are good for the environment, helping to capture carbon dioxide to ease global warming.  So, there are a lot of people who are upset by the rate at which the planet is losing trees.  But, I never knew dogs were also upset.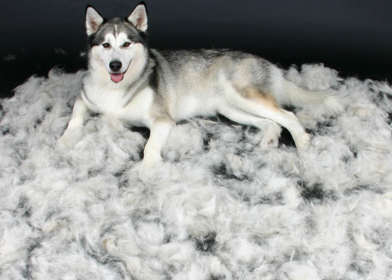 In the wild and wacky world of dog news this week, this story really caught my eye.  According to Matter of Trust, a charity focused on recycling, there is an actual use for all of the fur you comb or clip off your dogs.  Seems it is very good at absorbing oil!
Continue reading Worried about the oil spill in the Gulf? Get your dog groomed! →