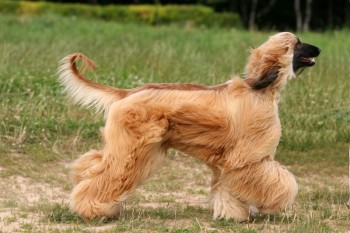 Not sure what the criteria were, but the CBS Early Show has listed its picks for the ten dumbest breeds of dog.  THESE ARE NOT MY CHOICES!  However, I'd love to hear your opinion.  Listed below are the ten they picked, shown from the smartest of the bottom ten to the dumbest.
10.  Basset Hound
9.  Beagle
8.  Mastiff
7.  Pekingese
6.  Bloodhound
5.  Borzoi
4.  Chow Chow
3.  Bulldog
2.  Basenji
1.  Afghan hound
Write to me at [email protected] or simply leave a comment to this post.  Show me examples to disprove these picks – I'll bet some of you have really smart Afghan Hounds!
Tomorrow…The Early Show's picks for the ten smartest dogs.
Until next time,
Good day, and good dog!
Similar Posts: