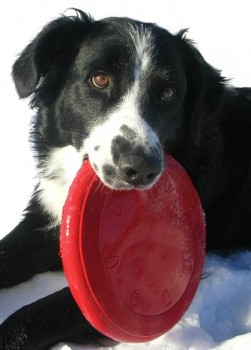 Yesterday, we presented the list compiled by the CBS Early Show as the ten dumbest dogs. As promised, today we have their list of the ten smartest dogs. They are listed below, from the 10th smartest to the overall smartest breed of dog. Here's the disclaimer: These were picked by someone at CBS, and I don't necessarily agree.
10.  Australian Cattle Dog
9.  Rottweiler
8.  Papillon
7.  Labrador Retriever
6.  Shetland Sheepdog
5.  Doberman Pinscher
4.  Golden Retriever
3.  German Shepherd
2.  Poodle
1.  Border Collie
Send me a note with how smart your dog is, and how he should have been on this list!  You can e-mail me at [email protected], or simply post a comment below.
Until next time,
Good day, and good dog!
Similar Posts: