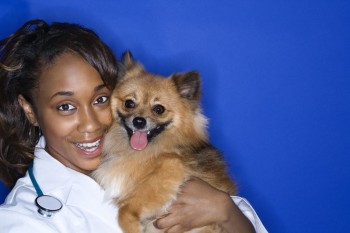 The Morris Animal Foundation has been in business for 60 years, dedicated to finding animal health research.  When I first read about the Foundation, I was surprised that they were worried about dogs, because I thought it was named for the cat food commercial Morris.  Shows you what I know!  The Foundation was established by a veterinarian named Dr. Morris, who wanted to improve the health condition of all animals.
Noting that cancer is the number one cause of death in dogs over the age of two, the Foundation has posted an exclusive presentation (as above + /ccexclusive) on its website featuring information and insight from leading canine cancer research centers.   There is a question and answer section, facts about canine cancer, and updates on cancer research from Cornell University's College of Veterinary Medicine.  The site also has links to leading vet centers in the US and UK.
The Foundation has launched a global campaign to raise funds to cure canine cancer in the next 10 – 20 years, while providing more effective treatments in the meantime.  You can learn more about the fundraising efforts here.  And for those of you who are a bit suspicious of a charity you have never heard of, Charity Navigator ranks the Morris Animal Foundation as a four-star charity, the highest available rating.
Until next time,
Good day, and good dog!
Similar Posts: