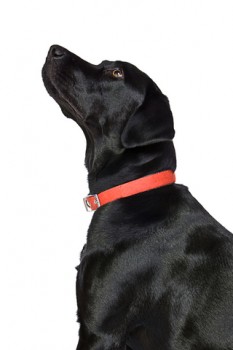 This was the front page story in my hometown newspaper Saturday.  OK, so it's a small town and a slow news day, but good information nevertheless.
The Repository writes that Buster, a black lab, was found wandering down the street Wednesday night with ice in his paws and covering his belly.  The temperatures here were in the mid-teens with a significant wind chill.
Although this story has a happy ending (Buster's family had been out looking for him and found him at the shelter), the story points out that many dogs are being neglected in this cold, cold weather.  Doggies.com and the Stark County Humane Society remind you to always provide your dog with shelter, straw, food, and unfrozen water in the winter if you have to leave him outdoors.
The video is here, and the story itself is here.
Until next time,
Good day, and good dog!
Similar Posts: