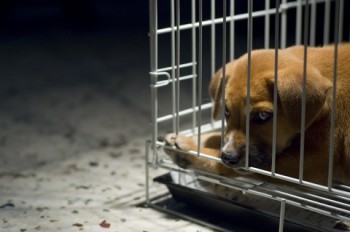 To all of our friends in Pennsylvania:  if you have time, please support the Humane Society of the United States in its quest to make sure Mya's killer is fully prosecuted.  Link to the news story about Mya.
Mya was allegedly locked inside a metal crate where she was left to starve to death by Nicole Spatig.  Spatig has been charged with ten counts of misdemeanor animal cruelty, but it is likely she will not spend even one day in jail.
Here is a link to a petition / letter you can send to the district attorney of Beaver County, asking him to take a special interest in this case and try to get the biggest penalty possible for Spatig (jail time, counseling, and a permanent ban on future pet ownership):
https://community.hsus.org/campaign/PA_2009_cruelty_dog_starved/forward
Or, if you'd rather, you can make a phone call to the district attorney's office at 724-773-8550.
Thanks for your help!
Until next time,
Good day, and good dog!
Similar Posts: