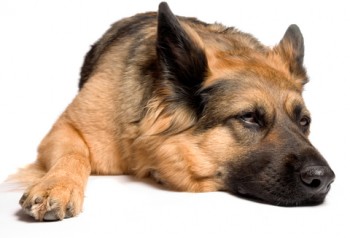 Those of you who read this blog regularly may remember that I work for a major Midwestern US electric utility. They made me so proud today, I had to share it with you!

As you might imagine, our meter readers and connect/disconnect people are very aware of the dogs on their routes because they have to decide who might bite and who will allow them into their yards to do work. As a company, we have noticed an increase the number of abandoned and neglected animals, so we are sending out the following safety bulletin to all of our field employees.
Stay safe, report abandoned and neglected animals
It's a hard time for people and their pets. Home foreclosures are a growing problem across the country and in the states AEP serves. Often when residents are forced out of their homes they are simply leaving the family pet behind. Don't hesitate to report suspected animal neglect – the compassionate caring of utility workers saves the lives of thousands of animals every year.
Here are some tips for safely identifying and reporting animals that appear to be abandoned or neglected:
• If you find an abused, neglected or abandoned animal, contact local law enforcement to refer you to the organization with jurisdiction for animal care and control in your area. Keep this number with you for future reference.
• Be prepared to provide the exact street address, nearest cross street and specific location of the animal, along with a description of the animal.
• Don't give food or water to an underweight or starving animal – they may become very ill. Food and water need to be administered in a controlled setting by medical personnel.
Look for these warning signs:
• Extremely thin, starving animals
• Animals on property that appears to be vacant
• Tick or flea infestations
• No access to shelter, food and water
• Wounds on the body
• Patches of missing hair
• Limping
• Embedded collars/chains around the neck
• Severely matted fur
• Filthy environment/mud or fecal matter
Until next time,
Good day, and good dog!
Similar Posts: