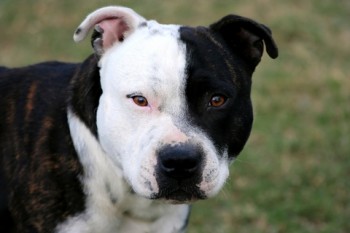 Found this interesting story from Rachel Maddow when I was looking for something else.  It seems Newt Gingrich gave an award to Dawn Rizos for her entrepreneurial spirit (although she was required to send him a $5,000 contribution in return). 
When Gingrich's staff found out that the entrepreneurial enterprise owned by Rizos was a "gentlemen's club" called The Lodge in Dallas, the award was taken back.
At least they had the decency to give Ms. Rizos back her $5,000, plus the money she had spent on an airline ticket to fly to DC to receive her award. 
You may be asking yourself, have I stumbled into a political blog rather than doggies.com?  What does all of this have to do with dogs?  Although I enjoy making fun of politicians as much as anyone, there is an actual dog-related angle here.
Being a dog lover, Ms. Rizos decided to use the returned $5,000 to open a pit bull rescue – calling the place "Newt's Nook". 
Anyone who adopts a dog from the rescue through Valentine's Day will receive a gift certificate to The Lodge, in addition to a four-footed furry friend. 
No word on whether or not dogs are allowed in the nightclub.
 More details in Robert Wilonsky's  News You Can Actually Use, Actually blog in the Dallas Observer.
Until next time,
Good day, and good dog!
Similar Posts: