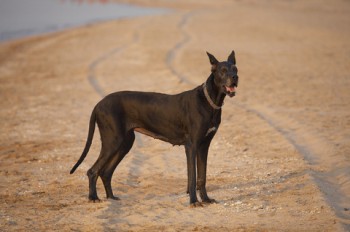 If you haven't heard, the movie Marmaduke is due out in theaters June 4th.  USA Today and 20th Century Fox are co-sponsoring a contest that could allow your dog to appear at the end of the movie.
One of the themes of the movie is that Marmaduke must learn how to surf, so the contest is looking for dogs who have faced and conquered great challenges.
To enter:  submit a one-minute action video of your dog at work or at play via the newspaper's Paw Print Post, which also has detailed rules for the contest.
Until next time,
Good day, and good dog!
Similar Posts: