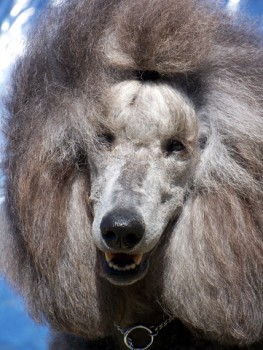 The doggies are coming!  The doggies are coming!  The 134th annual Westminster Kennel Club dog show will be held in just two weeks at Madison Square Gardens in NYC.
All of the entry slots were filled by the end of December.  The field is slated to include 476 sporting dogs, 360 hounds, 405 working dogs, 281 terriers, 375 dogs representing the toy breeds, 267 non-sporting dogs, 336 herders, and 119 entries in the junior showmanship category.
California had the most entries, at 251, followed by New York (224), Pennsylvania (209), New Jersey (158) and Texas (126).  Least represented states are Nebraska, West Virginia, Wyoming, Alaska, and South Dakota, with each state sending five or fewer dogs.
A total of 86 international entries will come from Puerto Rico, Canada, Brazil, Japan, Belgium, France, Germany, Thailand and even Slovenia.  (I'm not sure I even know where that is.)
Set your TiVo now for USA Network, Monday, February 15th from 8 – 9 pm and Tuesday, February 16th from 8 – 11 pm.  CNBC will show the last two hours of Monday night's show from 9 – 11 pm.  (All times Eastern.)
Monday will feature Hounds, Toys, Non-sporting dogs, and Herding dogs.  Tuesday will feature the remaining groups, wrapping up with the best in show competition between the winners of each group.
We will carry results here on the blog as soon as they are available.
Can you feel the excitement yet?
Until next time,
Good day, and good dog!
Similar Posts: