As promised, the manager at Moochie & Co at Easton (Columbus, OH) sent me pictures of wine-loving dog, Ruby, who lives with store employee Mandy when she's not trying to escape from Moochie's to the wine shop down the mall.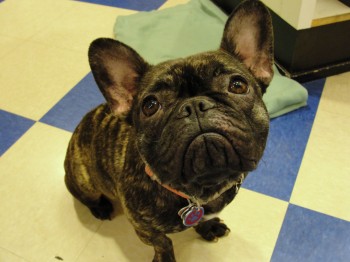 She also asked me to pass along the schedule of events for the store, including many rescue events for those of you who live in Central Ohio. (The Yappy Hour event is at all three Moochie's stores: Easton, Tuttle Crossing, and Polaris, while the rescue events are at Easton only.)
Saturday-Feb 13 & 20 1-3p Franklin Co Animal Shelter
Sunday- Feb 21 1-4p The Ohio Pug Rescue
Yappy Hour- Friday Feb 26 4p-close- Bring your dog in and get 20% off!
Saturday-Feb 27 12-2p Central Ohio Sheltie Rescue
Sunday- Feb 28 1-3p Franklin Co Animal Shelter
Finally, she couldn't resist sending pictures of assistant store manager Janna's new lab mix puppy, Reese.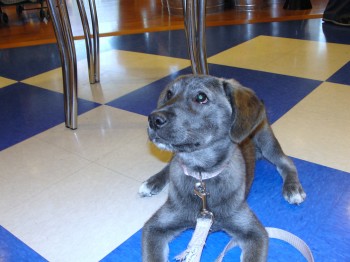 Thanks to Nicole Wachter for sharing!
If you'd like to see your dog featured in the blog, drop me a line at [email protected] – be sure to include a picture and tell me what makes your dog special!
Until next time,
Good day, and good dog!
Similar Posts: