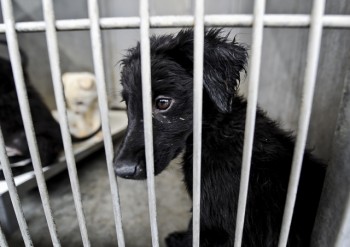 I try to feature a dog who needs a forever home every Sunday in our Shelter Sunday feature, but this is the first time I have asked shelters to consider taking in more animals. It seems a rescue organization in San Bernardino County, CA got in over its head, and now the county's animal shelter in Devore has taken in 130 dogs. This is stretching the shelter awfully thin, and these dogs are not yet ready to be adopted in family homes. They are skittish and run from people.
Check out the full story in the Daily Bulletin.
If you run a shelter and can take some of these dogs, call San Bernardino County's animal shelter in Devore at 909-386-9820.
Similar Posts: