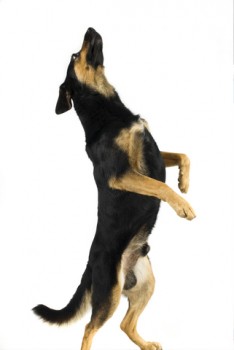 Did you see the news from the Sydney Opera House over the weekend?  It seems American artist Laurie Anderson and rocker husband Lou Reed came up with the idea to have a concert specifically for dogs.  The couple are dog lovers and thought it might be neat to look out from a concert stage onto a roomful of dogs enjoying the show.
So, as part of the Vivid LIVE festival, Laurie took the stage at the Opera House to lead a four-piece band through some music, some whale sounds, and some high-pitched sounds made electronically just for the canine audience members. 
Apparently, the dogs were appreciative, groovin' along with the music with their howls and barks.  I have a mental picture of dogs doing the Snoopy happy dance.  No word on how many lighters were held up during the encore. 
Until next time,
Good day, and good dog!
Similar Posts: