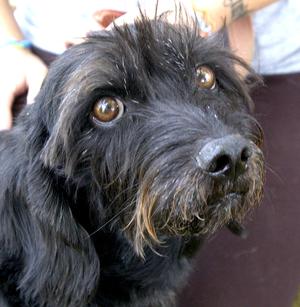 Two news stories from northeastern Ohio today caught my eye, both indicating that some people apparently were absent the day God passed out compassion.
First, from right here in Canton, a 20-ish man was stopped on the street because he was riding his bike and dragging a black terrier mix dog along behind him.  The dog's belly and feet are ripped up, but reparable.  Fortunately, a passing motorist yelled at the man and he unclipped the leash from the dog's collar before riding away.
In nearby Solon, a couple were recently arrested after going out of town, leaving their 33 cats and dogs home alone in a feces-infested house.  The house was declared uninhabitable, and all 33 animals were put down. 
The article I read didn't go into details about the animals other than to say that they were flea-infested.  You have to wonder that not even one of the 33 was salvageable????
I just don't understand how a person gets to the point where he or she feels it is ok to treat animals this way.  Do they not have a conscience?????
Until next time,
Good day, and good dog!

Similar Posts: