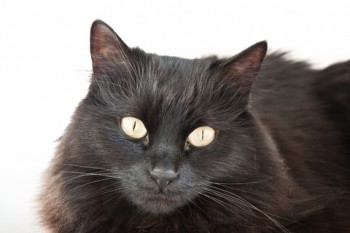 Hey everybody out there in doggie land!  The Dog Lady is having knee surgery today so I hijacked the blog before Cooper could get to it.  He got to be the guest blogger last time.
First of all, can someone out there explain to me why dogs run to see people whenever they are called?   I mean really, why would any self-respecting animal come when it is called?  You're supposed to turn your back, lick your paws for awhile, then come when you're good and ready.
Now that I've gotten that off of my chest, let me tell you a little bit about the pecking order here at the house.  Cooper and I, as the only 2 males, are the supreme leaders.  OK, maybe he's the supreme leader, but I'm his second in command.  I just need to find a way to get Maggie, Kayla, and Penny to realize that.  It's hard because they're all much bigger than I am, even when I raise up my back and puff out my hair to look really scary.  (OK, so I can't even get Twiggy, the other cat, to respect me, but that's a story for another day.)
Egads!  Someone just let the dogs in from outside.  I gotta go hide under the bed.  Ummm…. I mean I gotta go act superior to them.
Until next time,
Good day, and good dog!
Similar Posts: