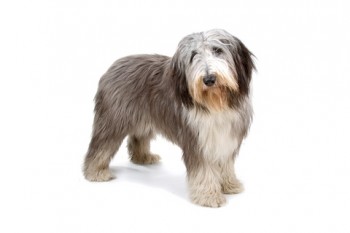 Here's the field for the Herding Group:

Austr Cattle GCH Carben Copy's If the Shoe Fits
Austr Shep GCH Mysharas Dream Girl
Bearded Collie GCH Tolkien Raintree Mister Baggins
Beauceron GCH Dillinger Du Chateau Rocher
Belgian Malinois GCH Trisorts Zoomin Harley
Belg Sheep GCH Sans Brancos Uppin The Ante
Belg Tervuren GCH Sky Acres Spy Plane
Border Collie GCH Bon-Clyde's Take One
Bouviers des Flandres CH Quiche's Grand Finale
Briard GCH Celebratia Vintageeightyfour
Canaan Dog CH Pleasant Hill Magnum of Samara
Cardigan Welsh Corgi GCH Twinroc Santa Paws
Rough Collie Kelso's Moon Dancin' HSAs
Smooth Collie GCH Provenhill's Dance With The Devil
GSD GCH Winsome's Love Remembears
Icelandic Sheep GCH Pineridge Kolperia
Norwegian Buhund CH Trollheimen Who's Watchn The Bridge
OES CH Bugaboo's Georgie Girl
Pembroke Welsh Corgi GCH Segni At Coventry
Polish Lowland Sheep CH White Star's It's A Sirius Family Affair
Puli CH Cordmaker Rumpus Bumpus
Pyrenean Shep GCH Germinale De La Brise RN
Shetl Sheep GCH Leeason Rock My Soul
Swedish Valhund CH Jonricker Nicke Lilltroll
The dog I picked to win this group didn't win the breed competition, so I'll change my choice to the Norwegian Buhund, CH Trollheimen Who's Watchn The Bridge. But don't rule out a come from behind victory from the Australian Shepherd, GCH Mysharas Dream Girl.
And the winners are:
1 – Bearded Collie:  Roy
2 – Belgian Tervuren:  Spy
3 – Border Collie:  Action
4 – Pembroke Welsh Corgi:  Molly
The Bearded Collie will advance to the Best in Show competition tomorrow night.
Find the best dog breed for your family.
Get up-to-the-minute updates during tomorrow's judging on Facebook.
Until next time,
Good day, and good dog!
Similar Posts: