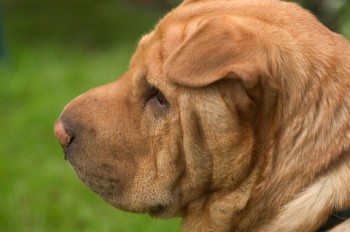 Here's the field for the Non-Sporting Group:
Am Eskimo GCH Nuuktok's Atka Inukshuk
Bichon GCH Saks Hamelot Little Drummer Boy
Boston GCH Ken's N' Roobarb N' The Horse Ya Rode In On
Bulldog GCH Itsa Brix
Shar-Pei GCH Vaje's Miss Jayne Hathaway
Chow Liontamer's Dial 1-800-Hotstuff
Dalmation CH Spotlights Ruffian
Finnish Spitz GCH Pikkinokka Badgr Sir Barksalot
French Bull GCH Lebull's New Hope Wooly Bully
Keeshond GCH Karolina Bonnyvale Meant to Be
Lhasa Apso GCH My Thai Ta Sen Halleluiah Chorus
Lowchen GCH Chic Choix Bihar Cuba
Min Poodle GCH Surrey Sugar Baby
Std Poodle GCH Brighton Lakeridge Encore
Schipperke Dante Fire When Ready
Shiba Inu GCH Mo's Grand Thunderstorm
Tibetan Spaniel CH Wassong's Djebel of Lollipop
Tibetan Terrier GCH Sunclipse Mystique
Dog to watch (according to my original predictions): The Schipperke, Dante Fire When Ready.  My son's pick (based on the name):  1-800-Hotstuff, the Chow Chow.
And the winners are:
1 – Shar Pei:  Jayne
2 – Bichon:  Drummer
3 – Lhasa Apso:  Lulu
4 – Keeshond:  Does anyone know this dog's call name?
The Shar Pei will advance to the Best in Show ring tomorrow night.
Find the best dog breed for your family.
Until next time,
Good day, and good dog!
Similar Posts: