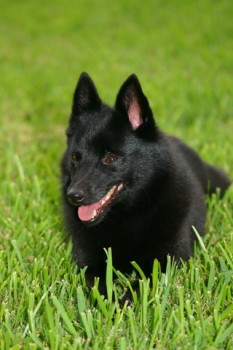 Below are the results posted through 6 pm from Westminster.
Hounds
Basenji GCH Meisterhaus Dazzle 'N' Daze
Borzoi GCH Aashtoria Wildhunt Hidden Agenda
Long Dasch CH Hundeleben Queen's Armada SL
Ibizan Hound GCH Harehill's Ace In The Hole
Norwegian Elk GCH Vin-Melca's Voyager
Otter CH Scentasia's Shake Rattle N Roll
PBGV GCH Celestial CJ's Hearts on Fire
Pharoah DC Hallam's EthanRamel MC LCX
Plott CH CCH CNC Black Monday
Redbone CH Twisted Creeks Xlnt Adventure
Rhodesian GCH Invictus Nightmare Before Xmas JC
Non-Sporting
Am Eskimo GCH Nuuktok's Atka Inukshuk
Bichon GCH Saks Hamelot Little Drummer Boy
Boston GCH Ken's N' Roobarb N' The Horse Ya Rode In On
Bulldog GCH Itsa Brix
Shar-Pei GCH Vaje's Miss Jayne Hathaway
Chow Liontamer's Dial 1-800-Hotstuff
Finnish Spitz GCH Pikkinokka Badgr Sir Barksalot
Keeshond GCH Karolina Bonnyvale Meant to Be
Lhasa Apso GCH My Thai Ta Sen Halleluiah Chorus
Lowchen GCH Chic Choix Bihar Cuba
Std Poodle GCH Brighton Lakeridge Encore
Schipperke Dante Fire When Ready
Shiba Inu GCH Mo's Grand Thunderstorm
Tibetan Spaniel CH Wassong's Djebel of Lollipop
Tibetan Terrier GCH Sunclipse Mystique
Toy
Chinese Crested GCH Pang Pens Momma's Little Miracle
Eng Toy – B&PC GCH Loujon Backroads to Paris
Havanese GCH Marcosa's Bachelor Button
Maltese GCH Richelieu's Sugar Rush
Min Pin GCH Marlex Classic Red Glare
Papillon CH Copella's Rising Attraction
Peke GCH Palacegarden Malachy
Pom GCH Powerpom High Performance
Toy Poodle GCH Smash JP Moon Walk
Pug CH Xoe's Oscar De La Hoya
Shih Tzu GCH Hallmark Jolei Austin Powers
Yorkie GCH Pastoral Hit The Jackpot
Herding
Austr Cattle GCH Carben Copy's If the Shoe Fits
Austr Shep GCH Mysharas Dream Girl
Border Collie GCH Bon-Clyde's Take One
Rough Collie Kelso's Moon Dancin' HSAs
Smooth Collie GCH Provenhill's Dance With The Devil
GSD GCH Winsome's Love Remembears
Norwegian Buhund CH Trollheimen Who's Watchn The Bridge
Polish Lowland Sheep CH White Star's It's A Sirius Family Affair
Puli CH Cordmaker Rumpus Bumpus
Pyrenean Shep GCH Germinale De La Brise RN
Swedish Valhund CH Jonricker Nicke Lilltroll
Still waiting on the rest of the breed results, then we'll cover Best in Group tonight.
(If you're keeping score, I chose the right Schipperke and the right 15″ Beagle, so I have at least a chance of correctly predicting two of the Best in Group winners.)
Until next time,
Good day and good dog!

Similar Posts: