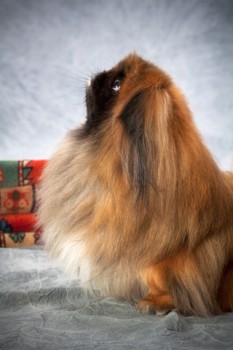 Here's the field for the Toy Group:
Affenpinscher GCH Banana Joe V Tani Kazari
Brussels Griffon CH Cashnross' First Griff Tina Fey
Cav King Charles GCH Full of Malarkey Miles of Aisles
Long Chihuahua GCH Silver Bluff White Mercedes
Smooth Chihuahua GCH Ayrwen Star Kissed Delight
Chinese Crested GCH Pang Pens Momma's Little Miracle
Eng Toy – B&PC GCH Loujon Backroads to Paris
Eng Toy – KC&R GCH Loujon Suruca Last Issue
Havanese GCH Marcosa's Bachelor Button
Italian Greyhound GCH Gioia Mia's Femme Fatale
Jap Chin GCH Cin-Don On The Road Again
Maltese GCH Richelieu's Sugar Rush
Toy Manch Terr GCH Heaven Hi's Cornerstone
Min Pin GCH Marlex Classic Red Glare
Papillon CH Copella's Rising Attraction
Peke GCH Palacegarden Malachy
Pom GCH Powerpom High Performance
Toy Poodle GCH Smash JP Moon Walk
Pug CH Xoe's Oscar De La Hoya
Shih Tzu GCH Hallmark Jolei Austin Powers
Silky Terrier GCH Safier Rock It To The Stars
Toy Fox GCH Barbary's Fame 'N Fortune
Yorkie GCH Pastoral Hit The Jackpot
My choice didn't win his breed, so I'll choose the Yorkie, GCH Pastoral Hit The Jackpot to take Best in this Group. The only dog out of my original predictions to make it to Best in Group was the Pom, GCH Powerpom High Performance. Watch out for a possible upset win from this powerhouse.
And the winners are:
1 – Pekingese:  Malachy
2 – Affenpinscher:  Banana Joe
3 – Pug:  Oscar
4 – Papillon:  Peyton
The Pekingese will advance to the  Best in Show competition tomorrow night.
Find the best dog breed for your family.
Until next time,
Good day, and good dog!
Similar Posts: