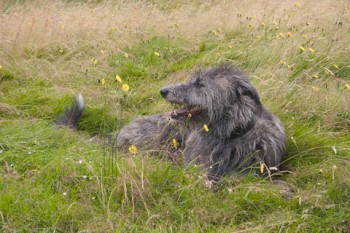 Here's the field for the Best of Group judging of the Hound Group:

Afghan GCH Thaon's Mowgli
Am Foxhound GCH Kiarry's Walkin on Sunshine
Basenji GCH Meisterhaus Dazzle 'N' Daze
Basset GCH Splash's The Professor
13″ Beagle GCH Del Rey Roosevelts Rough Rider
15″ Beagle GCH Torquay Midnight Confession
Black & Tan CH Southwind's Walking in Memphis
Bloodhound GCH Laroh's Sheer Elegance
Bluetick CH Black Knights Balu Power
Borzoi GCH Aashtoria Wildhunt Hidden Agenda
Long Dasch CH Hundeleben Queen's Armada SL
Smooth Dasch CH Brownwood's D'Geno Rock SS
Wire Dasch GCH Gleneagle's Who's Famous Now
Eng Foxhound GCH Wee Beginnings Ardent
Greyhound GCH Gaia Elfin Dance
Harrier Ch Downhome Hitech Innovator
Ibizan Hound GCH Harehill's Ace In The Hole
Irish Wolf CH Taliesin's Willow's Glympse
Norwegian Elk GCH Vin-Melca's Voyager
Otter CH Scentasia's Shake Rattle N Roll
PBGV GCH Celestial CJ's Hearts on Fire
Pharoah DC Hallam's EthanRamel MC LCX
Plott CH CCH CNC Black Monday
Redbone CH Twisted Creeks Xlnt Adventure
Rhodesian GCH Invictus Nightmare Before Xmas JC
Saluki GCH Blue Nile Vanilla Ice
Scottish Deer GCH Foxcliffe Hickory Wind
Whippet GCH Snowcap's Patent Leather
Congratulations to all for their Best of Breed wins.
The dog to watch (according to my predictions):  the 15″ Beagle, GCH Torquay Midnight Confession
And the winners are:
1 – Scottish Deerhound:  Hickory
2 – 15″ Beagle:  Lola
3 – Norwegian Elkhound:  Skip
4 – PBGV:  Cupid
So, the Scottish Deerhound will advance to the Best in Show ring tomorrow night.
Find the best dog breed for your family.
Until next time,
Good day, and good dog!
P.S.- I already like the commercials better than those at this year's Super Bowl.  The dogs & cats driving was priceless!
Similar Posts: