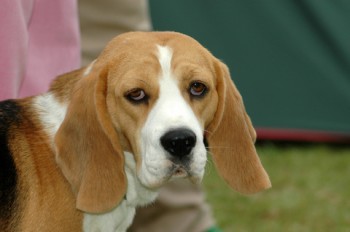 Here are the first results out of Madison Square Garden.  Judging continues on these four breed groups this afternoon, with Best in Group to be telecast tonight on CNBC and USA.  So exciting!
Sorry for the abbreviations – just trying to keep up!  Judging for each breed is supposed to be posted on WestminsterKennelClub.org, but they aren't posted yet.
Hounds
Afghan
GCH Thaon's Mowgli
Am Foxhound
GCH Kiarry's Walkin on Sunshine
Basset
GCH Splash's The Professor
13″ Beagle
GCH Del Rey Roosevelts Rough Rider
15″ Beagle
GCH Torquay Midnight Confession
Black & Tan
CH Southwind's Walking in Memphis
Bloodhound
GCH Laroh's Sheer Elegance
Bluetick
CH Black Knights Balu Power
Eng Foxhound
GCH Wee Beginnings Ardent
Greyhound
GCH Gaia Elfin Dance
Irish Wolf
CH Taliesin's Willow's Glympse
Saluki
GCH Blue Nile Vanilla Ice
Scottish Deer
GCH Foxcliffe Hickory Wind
Whippet
GCH Snowcap's Patent Leather
 
 
 
Non-Sporting
Dalmation
CH Spotlights Ruffian
French Bull
GCH Lebull's New Hope Wooly Bully
Min Poodle
GCH Surrey Sugar Baby
 
 
 
 
 
 
Toy
Brussels Griffon
CH Cashnross' First Griff Tina Fey
Cav King Charles
GCH Full of Malarkey Miles of Aisles
Long Chihuahua
GCH Silver Bluff White Mercedes
Smooth Chihuahua
GCH Ayrwen Star Kissed Delight
Italian Greyhound
GCH Gioia Mia's Femme Fatale
Silky Terrier
GCH Safier Rock It To The Stars
 
 
 
Working
Beauceron
GCH Dillinger Du Chateau Rocher
Belgian Malinois
GCH Trisorts Zoomin Harley
Belg Sheep
GCH Sans Brancos Uppin The Ante
Belg Tervuren
GCH Sky Acres Spy Plane
Bouviers des Flandres
CH Quiche's Grand Finale
Shetl Sheep
GCH Leeason Rock My Soul
Please note:  At least one of my picks will be in the Best in Group competition:  the 15″ Beagle, Torquay's Midnight Confession.
Until next time,
Good day, and good dog!

Similar Posts: