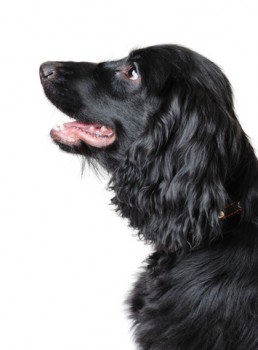 Here's the line-up for the Best in Sporting Group competition:
Brittany GCH Mich's Mt Ready Aim Fire
Pointer CH Chesterhope Sharp As
Germ Short Pointer GCH Markann-N-KK's Hot Topic
Germ Wire Pointer GCH Star K's Mile Hi Valentine
Ches Bay Retriev GCH Chesabar's True Grit
Curly-Coat Retriev GCH Down Datrail Hunting Thrills CD
Flat Coat Retriev Ch Beachcliff's Hello Mr Sam
Golden Ch Sweetlea's Follow Me
Lab Ch Kaltrav Caribbean Cruise
Nova Scotia GCH Lennoxlove Susqudilla's Mini Cooper
Engl Setter GCH Wyndswept's Encore
Gordon Setter GCH Firethorn And Sandpiper Easy On The Eyes
Irish R/W Setter GCH Mizen Duchas Dilis JH
Irish Setter Ch Jewelset's Up Up N Away
Boykin GCH Sunseeker Pirate's Code
Clumber Ch Clussexx Last Lion
ASCOB Cocker Ch Locsot N Gina's Rocket Man
Black Cocker GCH Casablanca's Thrilling Seduction
Parti-Color Cocker GCH Windsor 18K Rolls Royce
Engl Cocker CH Golden Gait's Never Lose Hope
Engl Springer GCH Wil-Orion's Twenty Twenty
Field Span Ch Freedoms Playing With The Gang
Irish Water Span GCH Poole's Ide Got Water RN
Sussex GCH Seamist On A Windward Tack RN
Welsh Spring GCH Harmony's Welsh Fanfare
Spinone Italiano Ch Couchfields Fare Salti Di Gioia
Vizsla Ch Cinnabars Aldebaran Epiphany
Weim GCH Silhouettes Lifeinthefastlane
Wire Point Griff GCH Fireside's Spontaneous Combustion
Dog to watch: The Weimaraner, Silhouettes Life In the Fastlane. (My original pick, Vizsla Annian's Gone With The Wind, didn't make the cut from the breed group.)
And the winners are:
1 – Black Cocker – Beckham
2 – Irish Setter – Windy
3 – Wirehaired Pointing Griffon – Buster
4 – Irish Water Spaniel – Keegan
The Black Cocker Spaniel will advance to the Best in Show competition later tonight.
Coming up next,the Working Group.
Find the best dog breed for your family.
Until next time,
Good day, and good dog!

Similar Posts: