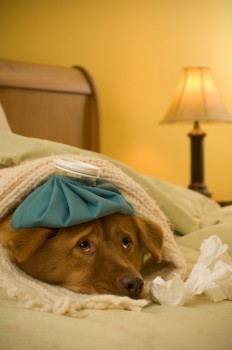 While we were away last weekend, Maggie had another seizure.  Scared our young pet sitter out of her mind.  We were able to calm her down by phone, and Maggie fortunately made it through the weekend without further incident.  However, it brought up the question of what to do when you travel to make sure your pet's care is handled the way you would want.
I was going to use this as the basis for a top ten list this week, but Dogster beat me to it.  They published a great post today that covers  both what you should do as a responsible dog lover, and what your pet sitter should do before you leave.  Click here to read My Pet Got Sick or Died at the Pet Sitter's:  Whose Fault Is It and Who Should Pay the Vet Bill. (I honestly didn't count, but I bet there's at least 10 suggestions!)
Kudos to Eric Barchas for a great post.
Until next time,
Good day, and good dog!
Similar Posts: