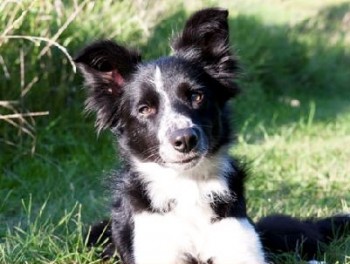 If you haven't seen You Lucky Dog yet, don't miss it tomorrow.  I've seen it a couple of times and plan to watch it again.  Here's the premise:
After her mother's death Lisa Rayborn returns to her hometown and family farm. There she finds new purpose when she adopts a puppy at the local shelter and begins training the dog as a herder. When a group of children go missing, the dog will be tested in ways Lisa could never have imagined. Stars Natasha Henstridge and Harry Hamlin. (He's one of my favorites!)

Don't believe just me.  Here's what one reviewer said about You Lucky Dog on IMDB:
What do you really want out of a movie? To escape from real life for 90 minutes or so>? To fantasize a little? Or do you want to be inspired to try a little harder, to look beyond the obvious? If the latter, than this movie may delight you. Rare that my eight year old son and I can really enjoy a movie equally well, but we did here. No aliens were harmed in the making of this movie, and you may just have a smile on your face at the end. The real message of this movie, to follow your dream- and to face your realities, is a timeless one for us all. Another reviewer dismissed the kindly old father who could get snappy. In my world we call this reality, and for me it made the movie MORE real, as in real life personalities and foibles. A family favorite at our house, maybe soon in yours. Happy movie hunting!
Until next time,
Go0d day, and good dog!
Similar Posts: