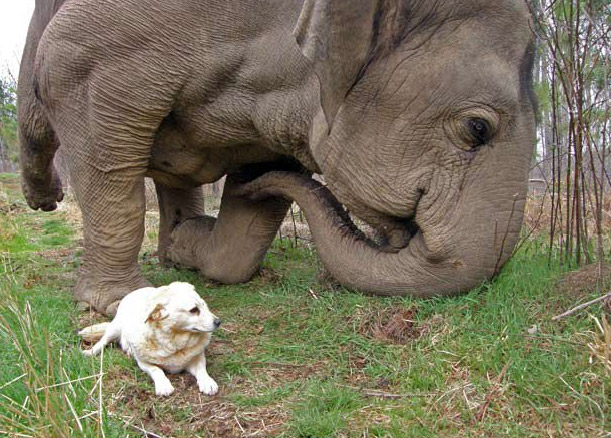 Dogs love us unconditionally– no matter age, disability, rich or poor. 
But, to share a companion 8,000 pounds her senior for eight years truly shows us what dogs, and elephants can teach us.
On October 26 Bella, companion to Tarra, an 8,000 pound elephant in Tennessee, died.  They made world headlines together, and featured on CBS for their amazing ability to share their lives together in food, drink, play and sleep… and in the end, what seems like amazing compassion.
Check out the story of this amazing pair of Beaty and…the Beauty.
http://www.elephants.com/Bella/Bella.php
Similar Posts: