As judged by Ms. Cindy Vogels, the 2012 winner of Best in Show at Westminster is…
(Drum roll please!)
The Peke!  Malachy is the best dog at the 136th Westminster show!  Congratulations to him, as well as to all the wonderful dogs shown over the past two days.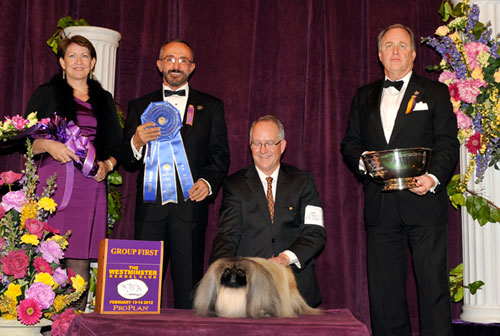 And congratulations to Wizard of Odds Johnny Avello who has correctly predicted the winning bid for six years in a row now.  As I have more than adequately proven, this is not easy to do!
Until next time,
Good day, and good dog!

Similar Posts: