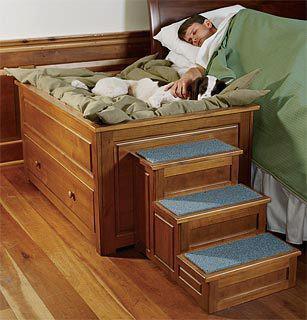 How cool would this be? I'd love to actually have room to turn over in my bed again. Wonder how long it takes to convince the dog it's his space?
Sorry, it came to me on Facebook, so I don't have the manufacturer, but I'll try to find out.
Until next time,
Good day, and good dog!
Similar Posts: