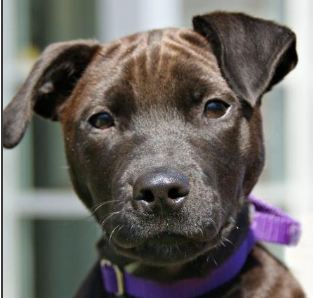 Meet Gus!  This beautiful Black Lab mix is living in foster care with the Potter League in Middletown, Rhode Island.  Here's what their website has to say about him.
My name is Gus and I am a neutered male, black Labrador Retriever mix. I am about 6 months old. I have been at the shelter since Apr 28, 2012.
Gus is the life of the party but he does need some reigning in because he is a bit full of himself. For this reason we are recommend a home with teens and adults who can handle him and help in his training. He is smart as a whip and would love to come to Puppy II Obedience classes to catch up with the other pups.
If you're going to near Rhode Island, why not contact the Potter League and ask to meet Gus and his friends. Fill out an online adoption application or call 401-846-8276. Gus' ID number is A049523.
If you're somewhere else, check out PetFinder's Shelter Center to find adoptable dogs near you.
Until next time,
Good day, and good dog!
Similar Posts: