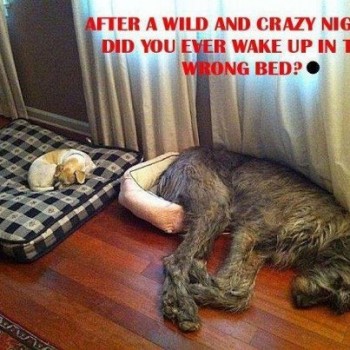 You just gotta love dog humor. This picture is from the Facebook page of Dig and Bark. On their main site, you can buy T-shirts that proclaim your love for all things canine.
The site only shows sizes up to XXL, but for those of us who are more full-figured, they will do a special order. According to Barry, who answered my e-mail, "you should just place the order as normal and when you go through check-out just leave us a note that you would like a special size. Some of the shirts, like the tie-dyes, are available in sizes up to 5x. Please give us 1-2 weeks to get the shirt for you. We don't keep them in stock."
Check it out!
Until next time,
Good day, and good dog!
Similar Posts: