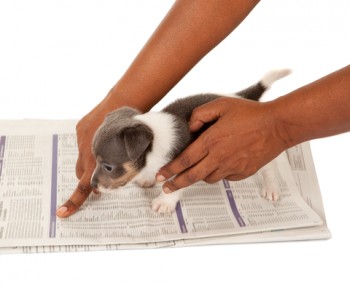 I know computers have changed our lives in a lot of ways, but this is one I hadn't thought about.

Huffington Post is reporting that San Francisco Animal Care and Control is having a hard time coing up with enough newspapers to line the cages of untrained puppies.
They are relying on donations from the San Francisco Chronicle, the public, and the library to keep up. Animal Control will pick up papers twice a week, if you live in the Bay Area and want to help out.
Or even better – adopt one of those puppies so the shelter needs fewer papers!
Until next time,
Good day, and good dog!
Similar Posts: