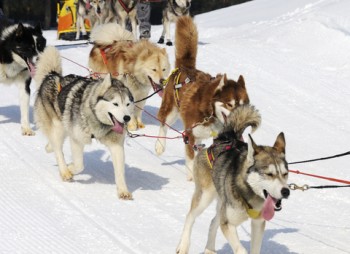 I can't believe I missed the start of the Iditarod. I love watching those beautiful sled dogs work.
Belatedly, here are the top five mushers at this time:

Mitch Seavey in first, checked into White Mountain early this morning.
Ally Zirkle followed him into White Mountain about 13 minutes later.
Jeff King left Elim just before midnight last night.
Ray Redington Jr was out of Elum just after midnight.
Dallas Seavey followed Redington about 26 minutes later.
I'll try to keep you better informed as the race draws to a conclusion.
Until next time,
Good day, and good dog!
Similar Posts: