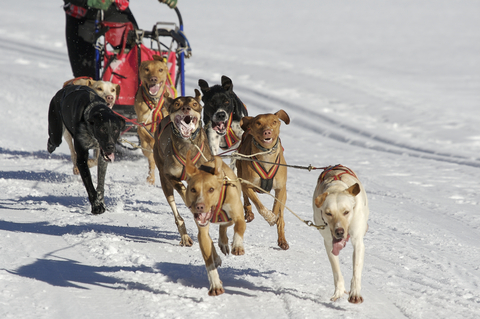 It's the coldest day yet along the race trail, with minus 22 degrees under fair skies.  The first three mushers are into Unalakleet, with the remainder of the top five on the way to this checkpoint on the eastern shore of the Bering Sea.
Alliy Zirkle, Dallas Seavey, and Aaron Burmeister arrived at Unalakleet between 7:30 and 8:30 this morning.  Unalakleet is 754 miles from Anchorage and 221 miles to Nome, so they are more than 75% done.  2011 winner John Baker and Mitch Seavey left Kaltag, heading for Unalakleet, between 6:30 and 6:45 last night.
Lance Mackey, currently running 30th, made it into the Nulato checkpoint at about 6:10 last night.
Bringing up the tail end of the race, Kirk Barnum and Matt Failor have checked in at Ruby, while Dan Seavey, Bob Chlupach, and Jan Steves have left Cripple.
Four teams have now scratched from the race:  Zoya DeNure, Wade Moya, Ryan Redington, and Silvia Furtwangler.
Until next time,
Good day, and good dog!
Similar Posts: