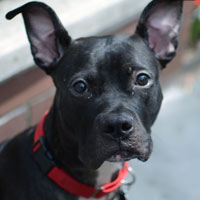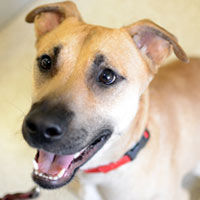 I had previously saved a link to this video in my e-mail, intending to post it soon after it appeared on NBC News last January. At the time, 136 pets were in need of placement before the emergency shelter was closed. However, the e-mail somehow got buried and I just found it the other day, so I sent a note to the ASPCA in New York City to find out how they were doing on placing pets who had been abandoned or lost when Sandy hit the east coast.

Here's the response I got from Kelly Krause, their Media Coordinator:
The emergency boarding facility closed in early February. The majority of pets were reunited with their owners and pets left unclaimed were placed with our response partners for adoption or with our own adoption center. For people who still needed more time to get back on their feet, St. Hubert's foster network connected them with foster families.
Two dogs from the emergency boarding facility (Cairo and Lex) are still at the ASPCA adoption center awaiting loving homes. Cairo in particular has been through a great deal since we found him as a stray in Brooklyn during the storm. After being picked up by Animal Care & Control, Cairo was temporarily sheltered at the ASPCA's emergency boarding facility in Brooklyn, where ASPCA veterinarians diagnosed him with skin disease and kennel cough among other health issues. Cairo also suffered from pulmonic stenosis, a heart condition that restricts blood flow to the heart and causes him to collapse. No one came to reclaim Cairo, so the ASPCA took him in and we have spent the past few months rehabilitating him, both medically and emotionally. His heart surgery and behavioral rehabilitation were successful, and the vets have given us the green light that he's ready to be adopted into a loving home.
If you're interested in Cairo or Lex, please contact the ASPCA in New York by calling (212) 876-7700, ext. 4900. They ask that potential adopters from outside the metro area look first at their local shelters.
Until next time,
Good day, and good dog!
Similar Posts: