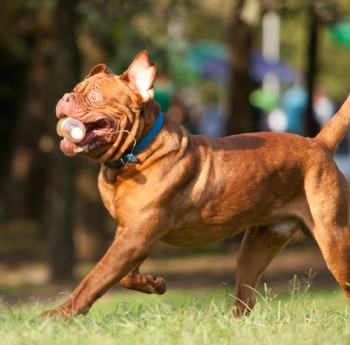 Today we welcome guest blogger Adam Holmes. Adam is a writer for wireless dog fence provider Havahart Wireless and a frequent visitor to his community dog park. Adam and his dogs have made tons of friends since they all started going and he recommends that all owners give it a try.

For those unfamiliar with city dog parks, they are an incredible asset in places where dogs don't have the space to roam freely. In urban areas, many dogs are expected to stay inside, never getting the opportunity to stretch their legs and romp about with fellow furry friends.
Fortunately, city dog parks offer an outlet for those apartment-ridden pups that just want a little taste of the great outdoors. If you and your dog have never paid a visit to your community dog park, here are a few reasons why it's time to throw the leash on him and head out the door.
Dog Parks are Free
One of the greatest aspects of dog parks is their cost-effectiveness. Admittance is free of charge, and for all the money-conscious owners out there, there's always inexpensive fun to be had. All you need are a couple of toys, some great weather and a wide open space.
Housing and taking care of a pet can be expensive. Between keeping a decent stock of food and staying current with vaccinations, it's quite easy to rack up a bill. But, by utilizing dog parks, you can save some money and put it toward some of your dog's other needs.
Dog Parks are Easily Accessible
Setting aside quality time to spend with your dog can be difficult for many pet owners. Sometimes it seems like there is not enough time in the day to handle the stress from work, school or at home, let alone take your dog for a walk around the block.
Luckily, dog parks have convenient hours that can accommodate even the busiest of owners. Although times do vary park-by-park, it shouldn't be too hard to take Fido out for an hour or two to play with his friends. Just make sure you get there before the sun goes down.

Dog Parks Encourage Socialization
For urban dogs, meeting and engaging with each other isn't as common as it is in more rural areas. They may run into each other on walks or while they're going potty, but probably not as often as they would like. Like any other social animal, dogs need friends, and the dog park is an excellent place to find some.
Encouraging your dog to be social has countless benefits. It teaches him to be comfortable around not only other dogs, but humans as well, which, for dog owners everywhere, can quell a lot of stress. Even though fights have been known to happen, you can use these conflicts as a learning opportunity to show your dog that dog parks are no place to be aggressive.
As you can see, dog parks should be a staple in all communities. They provide your dog with the opportunity to get out of the house and exercise, they allow you to meet other owners and build stronger relationships, and they teach positive behaviors. If you've never been, it may be a little intimidating at first, but after a few visits you and your dog will never want to leave.
Similar Posts: