Tag Archives: runaway dog
Smart dog!
Until next time,
Good day, and good dog!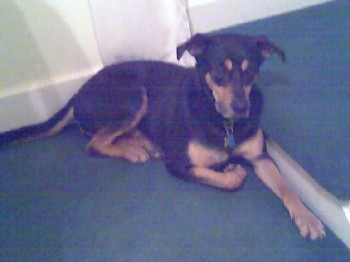 As faithful readers know, I live with four dogs:  Kayla, Cooper, Penny, and Maggie.  The other day, for about the umpteenth time, my kids let the dogs out of the garage door (which incidentally, does not lead to the fenced-in yard).